Nights away are an important part of Scouting – whether it is a sleepover or wild camping – it is synonymous with Scouting and very much part of the active balanced programme.
As many of us start planning our "Nights Away" programme whether that is a Beaver sleepover, Cub, Scout or Explorer camp, I thought it might be useful to remind everyone of the forms / systems that require to be completed pre / post event. This should be read in conjunction with the Scout Association Fact Sheets [FS120800] (last updated April 2018)
Responsibilities: (POR 9.56)
A Leader or other adult leading a camp or residential experience involving young people under 18 years old must:
Hold a valid Nights Away Permit.
Have the prior agreement of the young person's Section Leader.
Have parental consent (method to be determined by the leader) in which parents are informed of key information about the event including which leaders are present.
As a minimum, attend the event during the time that provision is made for young people to be sleeping overnight. They remain responsible for the event at all times.
ensuring that all adult members who are present overnight at a nights away activity have current safeguarding and safety training recorded on Compass
Ensure the relevant notification is made.
Nights Away useful documents
Home and Hosted Hospitality (Note relevant to those supervising / undertaking Explorer Belt) (POR 9.64f)
UK Members including Members of the British Scouting Overseas under the age of 18 may only take part in group based hosted hospitality experiences (i.e. using group accommodation not private homes), they must not participate in home based hospitality experiences.
FS120821 Home and Hosted Hospitality (published Jan 2019) – Developed to help those planning overseas travel wanting to include an element of hosting and also for those wishing to host within the UK.
Visits Aboard (rules updated Jan 2018)
Usual permit scheme is still relevant depending on the type of Nights Away event being held.
All visits abroad must be approved by the DC.
A form VA must be submitted to the ACC(International) prior to the event. The VA Form and guidance on the process can be found on www.scouts.org.uk/international.
The activities overseas review had three distinct parts; the visits abroad rules and process, support for those going overseas and joint support for UK groups visiting Kandersteg. There have been updates in all of these areas in order to provide more support and to remove any unnecessary barriers. As a consequence of this final restrictions on Beavers have also been removed from the family nights away rules.
New Resources:
Updated Resources:
First Aid Provision (updated Jan 2019) (POR 9.56d)
All groups undertaking a nights away event must have immediate access to someone who has a current First Aid qualification, minimum First Response. The level of First Aid competence required for each event will be determined by the event risk assessment. However a full first aid certificate as defined in FS120052 is required for those operating in remote environments, where travelling time is 3 hours or more (in the method of travel being used) to a point of refuge, including;
a road which carries a normal road-going ambulance;
a building which is occupied (such as a farm or harbour);
or another means of calling help (such as a telephone box).
The permit holder is not required to hold a first aid qualification.
The requirement to have completed a First Response course is waived for holders of a valid First Aid qualification, where the syllabus equals or exceeds that of a First Response course, including hypothermia and hyperthermia training.
Nights Away Passports (POR 9.61)
A Scout or Explorer who wishes to lead a camping or residential event can do by being issued with an Event Passport.
An Event Passport is only valid for that particular event and is issued by a Nights Away permit holder with experience in the same type of event.
The permit holder must provide support during both the preparation and the event itself and be satisfied that the young person has the required abilities, but is not required to attend the event.
Event Passports cannot be given to anyone aged over 18 and cannot be used for joint explorer Scout/Scout Network events.
As part of the planning process parents must be informed of no leaders being present and of the supervision arrangements for a residential event using an event Passport and be satisfied with them prior to consenting to their child taking part
Family Camps
Key rules to remember:
Permit holder is responsible for the overall camp and must ensure that all Scout rules are followed regardless of the presence of parents, carers and other adults.
A parent / carer permission form must be completed beforehand – Factsheet FS120083 Family Camps.
All parents / carers / nominated adults must hold a current DBS check
Beaver Residential Events
Since January 2015, there has been no restriction on the number of nights for a Beaver residential, and Beavers are allowed to sleep out under canvas on a campsite subject to risk assessment, as all activities.
Changes to the rules in January 2015 removed the rule stating alternative accommodation must be available in the event of adverse weather conditions.
District Team Notification (POR 9.57m)
The relevant home Commissioner (or their nominee) must be notified before any nights away event takes place. It is best practice for at least seven days' notice to be given;
The notification must include all the information required in the Nights Away Notification Form via https://www.brscouts.org.uk/office365/nan/
It is the responsibility of the Permit holder to ensure that appropriate notification is made for each group they are responsible for.
Adult groups are required to notify their relevant Commissioner of nights away events.
Permit Issue
The permit is issued by the DC on the recommendation of the DNAA.
If a permit is "down graded" the Permit Holder can always apply 'mid-term' to upgrade to a higher level once they have planned/run an appropriate event.
Categories of Permit
When applying / renewing a permit, the permit is issued to the applicant and is not Section / Group / District specific – a permit holder can "run" a camp for any section, albeit if outside their 'usual' section should obtain guidance from the NAA, but only in the category (as below) for which the permit has been issued.
toilets into a waste disposal system and access to running drinking water.
Campsite – on a site with plumbed toilets into a waste disposal system and access to running drinking water. "Chemy toilets" are not covered under this permit, it's a greenfield permit "thing" – technically would need to be assessed separately for use of such items
Lightweight Expedition – planning on staying at any site for no more than one night before moving on. Core activity is in the form of an expedition and all equipment is transported with the participants
Greenfield – on a site that doesn't have plumbed toilets or access to running drinking water.
Those holding a Green Field Permit may lead residential events in the other three categories.
Those holding a Camp Site Permit may also run indoor residential events.
However, those holding only Indoor or Light Weight Expedition Permits may not run residential experiences in the other categories.
Those holding a Hillwalking Permit that includes lightweight camping in remote areas may also run Lightweight Expedition events.
On renewal, if a permit holder has previously held category 2, 3 or 4, but not run such an event since the permit was first issued / renewed, they will not automatically be re-issued with a permit for the same category.
Nights Away Permit Renewal
The Nights Away Permit is issued for a maximum of 5 years.
Permits will expire automatically if they are not renewed – check on Compass though NA team should remind me before expiry
When applying for a permit renewal, the Nights Away Application form needs to be completed listing the camps run since the last application.
The Permit holder needs to ensure that when listing the camps, they have actually planned and run the events rather than just being the permit holder.
When the renewal application is reviewed the NAA will discuss the camps included on the form.
Nights Away Application
The applicant needs to complete the NA Application form and, separate sheet listing additional experience, stating which level of permit they are applying for (for details of each type – see below).
The form should be submitted to the DC who will then forward to one of the DNAAs. nightsaway@brscouts.org.uk
The applicant will need a current Permit Holder to be present at least overnight at the camp.
The applicant will need to meet with the DNAA to go through the planning of the camp. The DNAA will also endeavour to attend the camp, and will carry out a debriefing either at the camp or afterwards.
The applicant must provide the DNAA with a folder (further exact details will be provided), which should contain all the paperwork / Risk Assessments etc relating to the camp before the final debrief.
Once awarded the Nights Away Permit allows competent adults who have demonstrated that they have the right skills and attitudes to lead such events, to do so without seeking further permission.
Post Event
Following the sleepover or camp, the leaders should carry out a review to see what can be learned to inform planning for future camps.
Pre -event
Event leaders need to submit a Nights Away Notification (NAN) form (updated May 2020) or via https://www.brscouts.org.uk/office365/nan/ to the DC at least 7 days before the event to notify that the event will be taking place. If final numbers have not been confirmed, provisional estimates should be shown. The DC will use the NAN form/s as a reference when completing your Renewal Application.
The NAN form has been updated (May 2020):
GDPR rules
requirement to list all adults attending, including their membership number (although DC "not fussed" long as all valid DBS checks)
Risk Assessments to be issued to DC / NA team and leaders / young people attending the event
Adult groups are required to notify their DC of a nights away event.
Before the event, the event leader should ensure that all the following have been completed:
Site review
Risk assessments
Costings
Programme
Food
Health forms/in-touch/home contact
Correct leader to child ratios
If the Permit Holder is not the person actually planning / running the camp, it is still the permit holder's responsibility to ensure that all the necessary paperwork / planning is in order.
If you have any queries or concerns, please contact either of the DNAA or DC.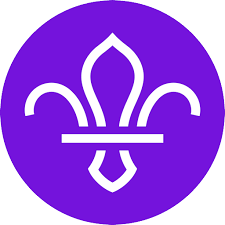 District Nights Away Advisor
Richard Gahan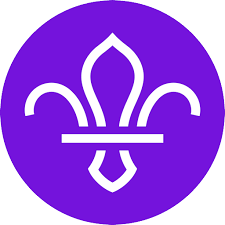 District Nights Away Advisor
Gary Wilde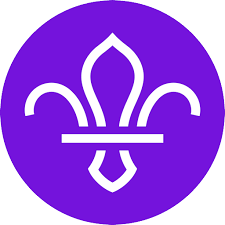 Lee Ribchester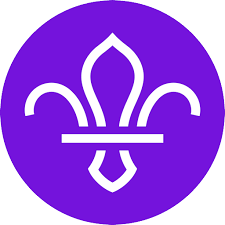 District Nights Away Advisor
Gwen Brown
Submit a NAN Form
Submit you nights away notification form online. It's quicker and easier than a paper one!